Veritas Federal Credit Union's main priority is the health, safety, and well-being of our staff and members. VFCU is here to help, so reach out at 855-663-8328 and ask how we might be able to assist. Or send us an email at info@veritasfcu.org.
While we do not anticipate significant disruptions to our operations as a result of COVID-19, we do have a plan in place to withstand disruptions with minimal impact to our members. We're taking extra precautions to ensure our branches are as germ-free as possible. To further minimize the possibility of infection, we are also closely monitoring employee health.
We have also developed some programs that can potentially help members during this crisis. For example, we are waiving the early withdrawal penalty on certificates of deposit. See the tabs below for some other programs that you may be able to take advantage of.
Deferrals and Discounts
Here are some ways to get help with your current and new payments.
We are deferring payment on any new loans for up to 90 days.
We are offering a 90% discount on your existing loan payments (excluding mortgages) for 90 days. It will give you a little extra in your pocket each month in the short term. Click to the application to see more details about this program.
If you are concerned about making your mortgage payment, we may be able to help. Call 855-663-8328
Crisis Line of Credit
This line of credit is for people who are in crisis due to a natural disaster, COVID-19, or another hardship such as a lay off or loss of job, or a reduction of employment. You can borrow up to $3,000, with 0% interest for 12 months. The rate moves to 5.99% until the balance is paid with a 2-year amortization. Defer payment on loan for 90 days. You must submit an Application and a Statement of Need.
Qualifications (One or more of the following)
A lay off/loss of job or reduction of employment
Required quarantine, at the instruction of a health care provider, either the individual's health care provider or a local, state, or federal official, in order to prevent the spread of COVID-19
Time off work to care for an immediate family member diagnosed with positive COVID-19
Time off work to provide childcare to elementary age (or younger) or special needs children resulting from school or childcare closures
Other COVID-19 scenarios, natural disasters, or hardship.
Helping Hand Line of Credit
This line of credit is for people who are unsure about the days ahead and want a little flexibility with cash flow. The limit is up to $7,500, and the rate is half your normal unsecured rate, based on your credit score. This line of credit requires a 3% monthly payment after a deferral of 90 days. Application.
Defer payment on loan for 90 days
12-month draw period
Limit up to $7,500
Rate is half of normal unsecured rate
3% monthly payment
Credit qualifications apply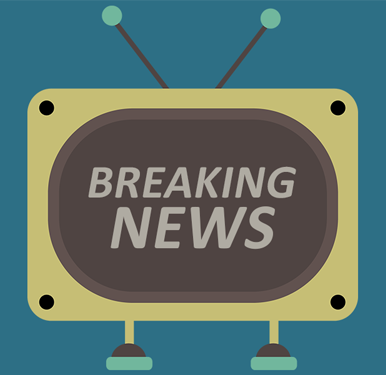 Keep Your Information Current!
Please make sure your phone number, email address and home address are up-to-date so that we can contact you with breaking news. To update your information, you can call us at 855-663-8328, or send us an email at info@veritasfcu.org
Another way to get information is via social media. Follow our Facebook, Instagram, and Twitter pages to get our latest updates.
Bank Online, from the Comfort of your Home
Take advantage of our 24/7 online services, including eBanking and the Veritas Federal Credit Union mobile app. eBanking and our app allow you to make payments, deposit checks remotely, view transactions, check balances, transfer funds, and more. If you haven't enrolled in eBanking or downloaded our app, it only takes a few minutes.
Call 855-663-8328 to get set up in our system first.
Once set up in the system, you can set up your eBanking on our homepage, following the directions emailed to you by the MSR.
After eBanking is set up, you can then enroll in the mobile app from a smartphone.
Remote check deposit can take some time to be implemented, so we advise you to take the few minutes to set up eBanking and the mobile app today, as we cannot predict when a crisis will happen.
Insured by NCUA
Remember that your money is safe and insured up to $250,000 per consumer through the National Credit Union Administration. While you may have need of cash in these days of uncertainty, there's no need to pull out unnecessary levels of cash. Credit union members have never lost a penny of insured savings at a federally insured credit union like Veritas FCU. That helps us to breathe easy. We hope that reminder brings a sense of calm to you, too. For more information on NCUA share insurance coverage for consumers, visit MyCreditUnion.gov.
Beware of Scammers
Scammers give themselves away when they ask for payment via specific means, including wire transfer or prepaid gift card. Another giveaway is poor writing skills and misspelled words.
DO NOT click on any links or attachments in emails you were not expecting or did not request. If you're interested in the information, delete the email and google the subject in a new window. But use only reputable sources.
Financial institutions and government agencies never call you asking for personal information or card numbers without you being able to verify who they are. If you can't verify a caller, do not give your card numbers or personal information to them!
Practice responsible internet usage. Never download attachments from unknown sources. Don't share sensitive information online either. To verify a site's authenticity, check the URL and look for the lock icon and the "s" after the "http".
Keep anti-malware and antivirus software on your computer current and strengthen the security settings on your devices.