SKIP-A-PAYMENT
AND CHANGE A CHILD'S LIFE
You can set up skip-a-payment yourself with online banking. Or, call 855-663-8328 and we'll do it for you.
Skip one payment on any or each of your loans* for a $30.00 fee per loan. Bonus: $5.00 of each processing fee will be donated to Credit Union for Kids. Children's Miracle Network hospitals treat 17 million children each year. 100% of every dollar donated through VFCU gets presented to Monroe Carell Jr. Children's Hospital at Vanderbilt.
SKIP-A-PAYMENT is not required to make a donation of any size. Stop in or call us: 855-663-8328.
*Offer excludes Visa cards and all mortgage loans except HELOC. All loan payments must be current to qualify. Other exceptions may apply. Loan extensions limited to one per any 12-month period. SKIP-A-PAYMENT may affect your Auto Gap policy; see your policy for more details. Fee will be debited from the account you choose, and cannot be added to the loan. Promotion ends 1-31-2021.
DIY Instructions: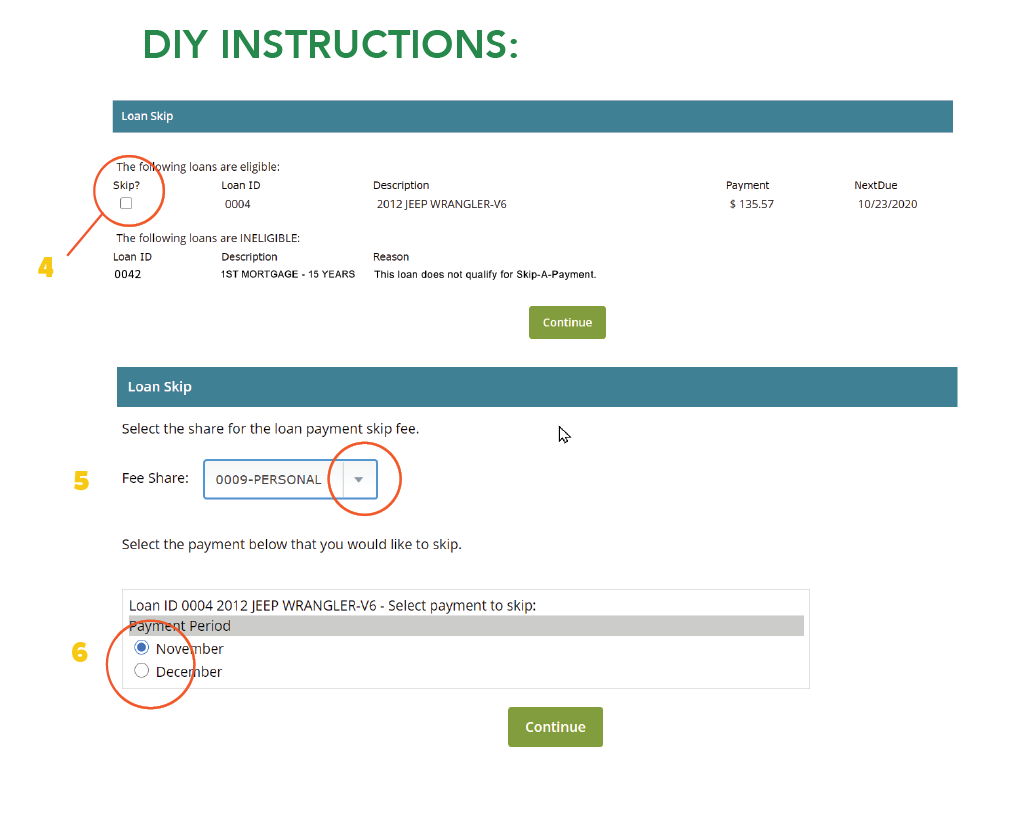 Login to eBanking.
Select the Services Tab.
Find Loan Skips and select Continue to Skip-a-Payment.
For any eligible loans, check the Skip box next to the loan or loans you'd like to skip. Click Continue.
In the next section, from the drop box, select from which account you'd like the fee (or fees) debited. Only shares with sufficient funds to cover the fees will be displayed.
Select which month you'd like to skip payment. Click Continue. (We will continue Skip-a-payment into January. If you'd rather skip a payment in January, please wait until January 1 to process the request through eBanking.)
You'll see the Terms and Conditions box. Read through the information and make sure it is correct. Click Confirm.
The last box is the summary to show that your request has been processed. Note the new payment date. Click Done.